copy of City
Motorized and fixed sofas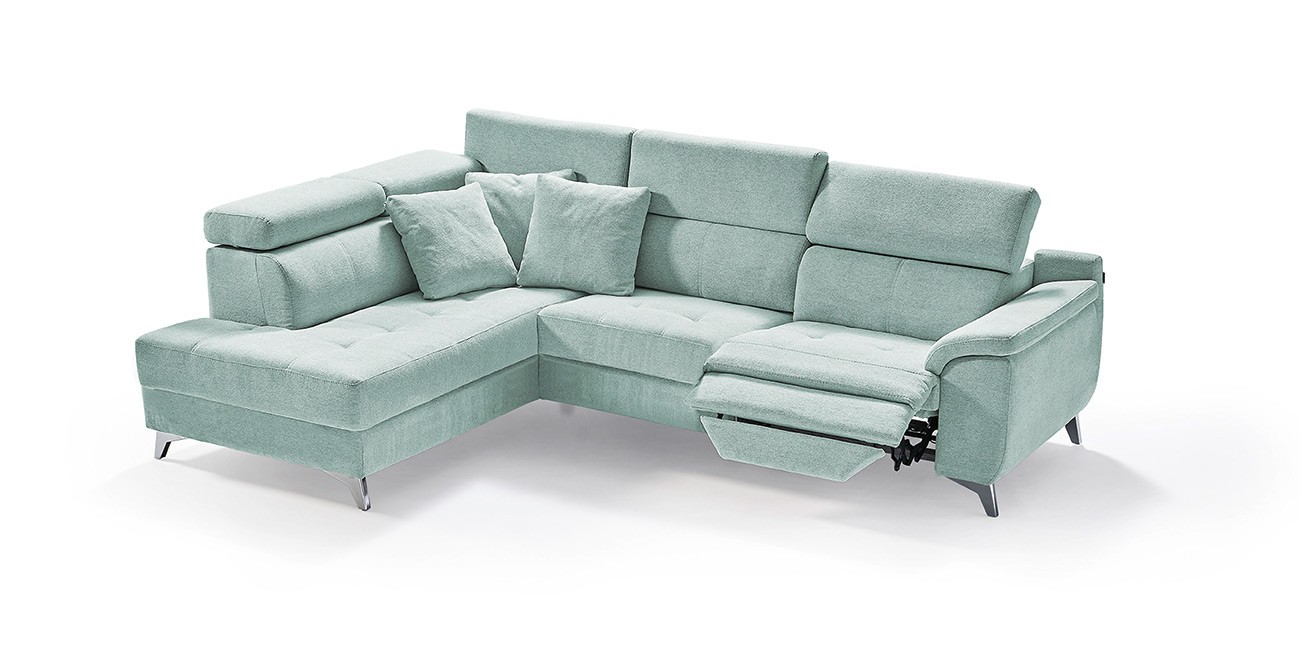  
The City Sofa is a very functional design sofa. It can be combined with the different relax modules and fixed modules, which have several measures to combine your sofa completely to your liking. The seats and backrests are removable. The legs can be chromed or black metallic or they can be beech wood. Removable heads in 25 kg super soft polyurethane foam.
The City sofa can be combined with chaise-longue with matching chest, extremely useful to gain storage space in your room. There is also the possibility of putting module with matching corner, with or without heads, straight in "L". In addition to different arm options, with pouf, with trunk or with tray holder.
The sofa relax module is full front without splitting and has wall relaxation 0, that is, the sofa stays attached to the wall during the entire opening process, so it is not necessary to have space behind to open it . The relax buttons are hidden between the seats thinking about you, in this way you gain comfort, since you do not need to move your arm to open the relax.
Data sheet
Structure

Solid pine wood, particle board and DM. / Steel chassis in modules with motorized relax.

Seaters

Removable in 30 kg polyurethane foam. Soft.

Backrests

Removable heads in 25 kg polyurethane foam. super soft Non-removable waist bags.

Cushions

For compositions and modules with fixed corner chaise longue 200 cm.: 3 cushions 45x45cm. For compositions and modules with fixed chaise longue 170 cm.: 2 cushions of 55 x 65 cm. Rest of sofas and modules do not include adornment cushions.

Mechanisms

In seats with motorized relax mechanisms, "wall 0" and hidden keypad. 100o multipoint chrome folding heads ideal for reading and watching TV.

Finishings

Metal legs (chrome or black) 12 cm. Tall. Ideal height for robot cleaner. Optionally beech wood legs.