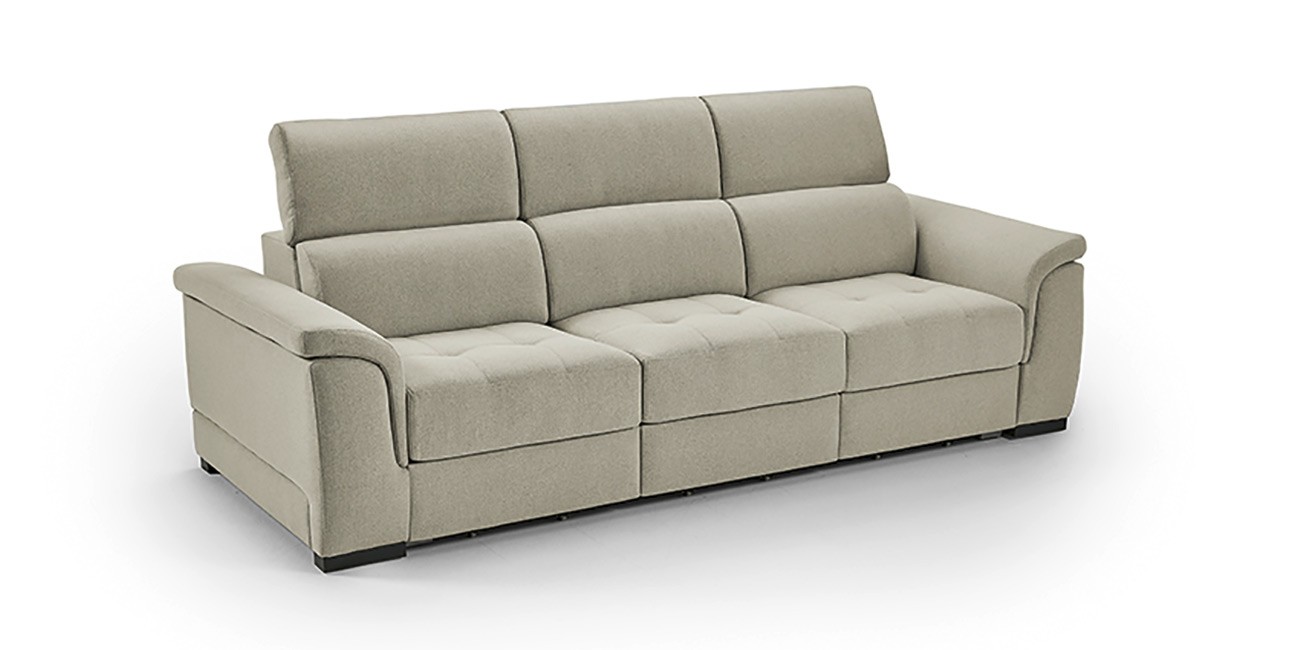  
The Malala Sofa is a contemporary, simple and practical sliding sofa. It is a versatile model that can be used as a sofa bed thanks to its sliding seats. Expanding easily thanks to its system of wheels to the ground, they manage to form a useful bed of 96 cm. wide by 200 cm. High. They can also be combined with other sliding modules, to make your living room an original and unique room.
Its comfortable backrests are made of 25 kg polyurethane foam. They have a height from the ground of 103 centimeters. The seats have a standard soft seat, that is, they are neither too hard nor too soft. In addition the seats and backrests are removable to favor the cleaning of the Malala sofa.
It is manufactured with a 24 cm arm, with block sliders. In addition, for convenience when setting up your instant bed, the chrome heads can be folded up to 105º. Its Wengué colored wooden legs give it a contemporary look.
Data sheet
Structure

Solid pine wood, particle board and DM.

Seaters

With block sliders. Removable in 30 kg polyurethane foam. soft. + 5 CM VISCOELASTIC

Backrests

Removable in 22 kg polyurethane foam. super soft.

Cushions

Embellishment cushions are not included.

Mechanisms

Seats with block sliders, with wheels on the ground. Arms with block sliders. 105º chromed folding heads.

Finishings

Sewn with tab. Wenge wood legs.