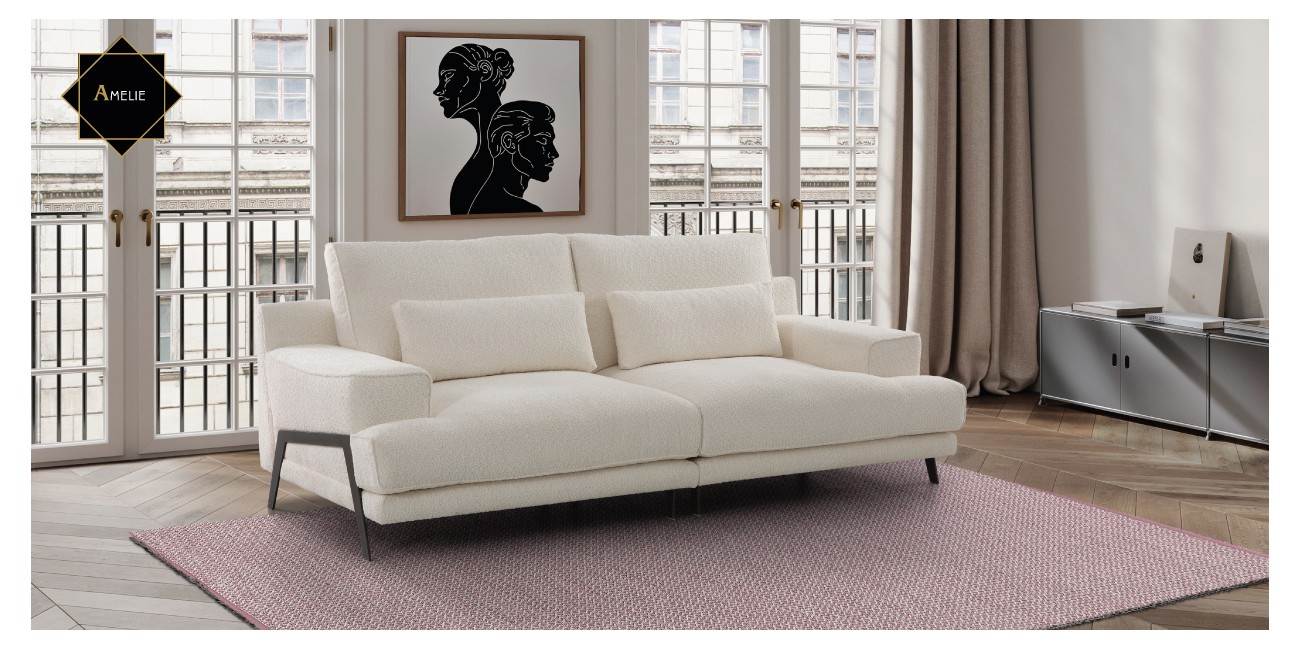  
Elegance, innovation and superior comfort make the Aurum collection the perfect sofa for exclusive spaces. Its high-end furniture allows dressing in an extraordinary way from the most desired houses to the best hotels.
AMELIE has soft ergonomic backrests in MICROFIBER EKO. Its HR42 "HIPERFLEX" polyurethane foam seats covered in MICROFIBER EKO provide extraordinary comfort, softness and thermal capacity. The sum of its components is the key to achieving a comfortable, healthy posture and a balanced pressure distribution.
It is offered in several different modules, which allows you to optimize the space and create the dream rest area. It can be chosen in different types of high quality upholstery. It is also ideal for the cleaning robot due to its height of 12 centimeters.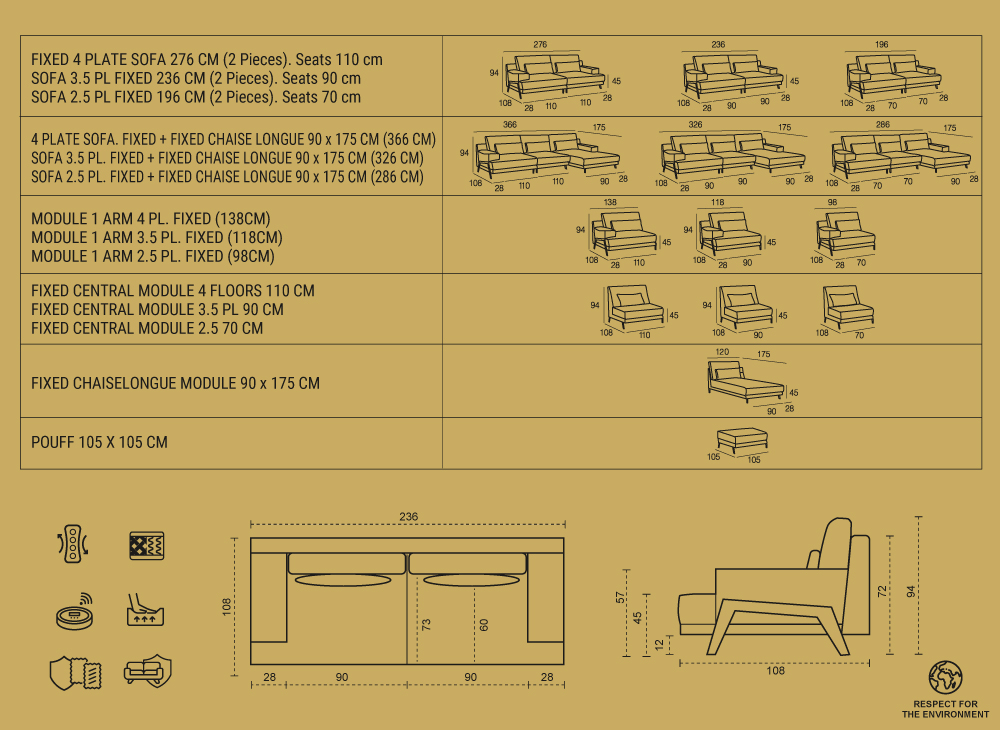 Data sheet
Structure

Solid pine wood, particle board and DM. Seat base with wave springs and crossed straps for greater comfort.

Seaters

layer in MICROFIBER EKO that gives it a feeling of softness and quality similar to natural duvet or down.

Backrests

Removable covers in MICROFIBER EKO that gives it an enveloping and light softness similar to duvet or natural down.

Cushions

It includes 3 75x30 cm fanny packs in compositions with chaise longue, 2 75x30 cm fanny packs in sofas and 1 75x30 cm fanny pack in loose and corner modules, all of them with removable MICROFIBER EKO covers. Soft, light and pleasant to the touch.

Finishings

Edge stitching in fabric, leather and leatherette. Chrome feet of 10 cm in height by default. Option of metallic feet with anthracite. This model CANNOT be manufactured with wooden feet.

Combination

Anthracite legs 12 cm high.