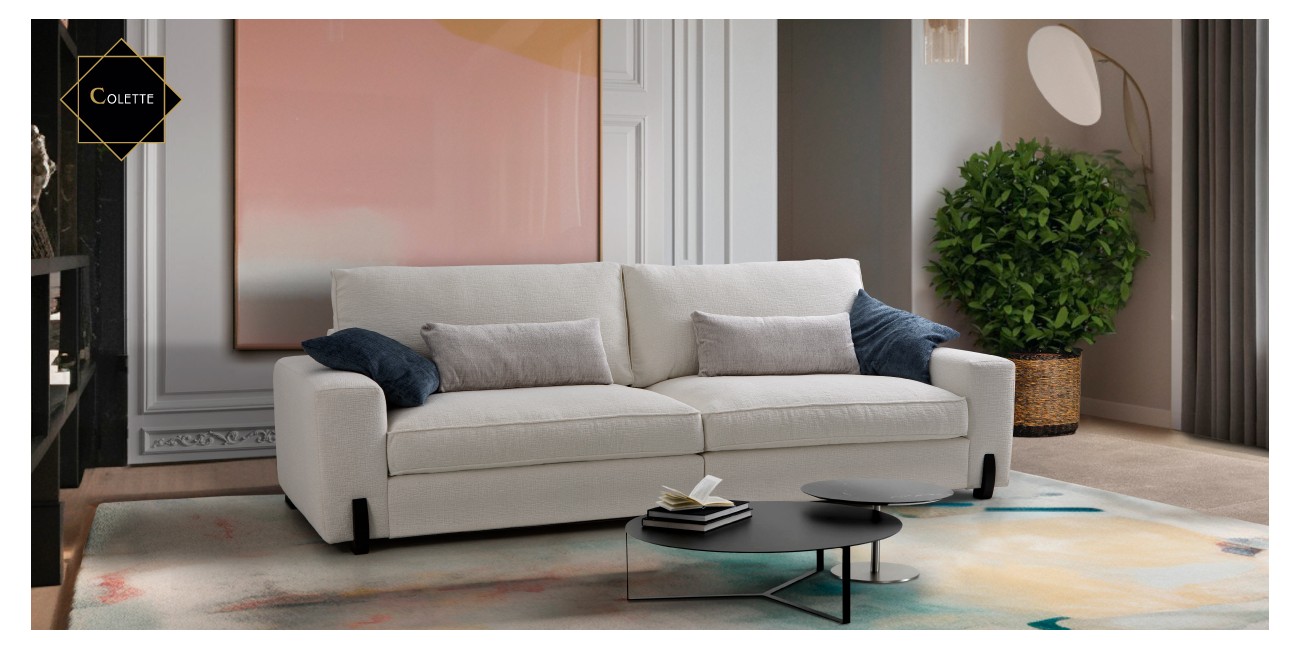  
The philosophy of the Aurum collection is to pursue excellence, interpreting and anticipating the most demanding trends and needs in design, functionality, comfort technology and aesthetics.
COLETTE, t is a sofa with a minimalist and elegant concept. This compact piece of rectangular shapes gives the space an aura of beauty, harmony and modernity. It can be chosen in different types of high quality upholstery. It is offered in several different modules, which allows you to optimize the space and create the dream rest area.
This sofa has soft ergonomic backrests in MICROFIBER EKO. Its HR42 "HIPERFLEX" polyurethane foam seats covered in MICROFIBER EKO provide extraordinary comfort, softness and thermal capacity. The sum of its components is the key to achieving a comfortable, healthy posture and a balanced pressure distribution.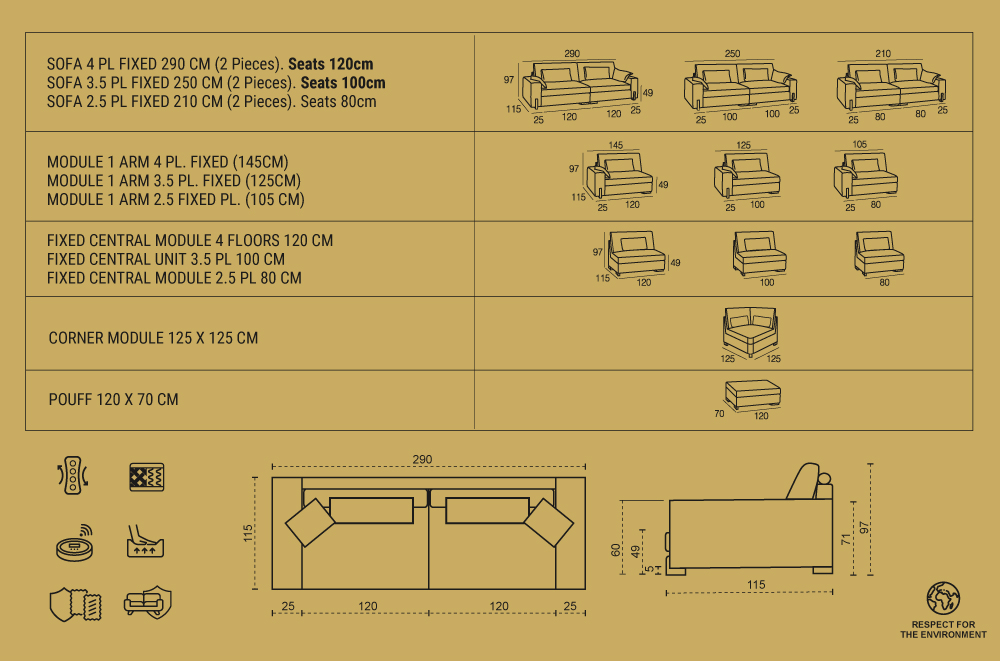 Data sheet
Structure

Solid pine wood, particle board and DM. Seat base with wave springs and crossed straps for greater comfort.

Seaters

Removable covers in HR 42 "HIPERFLEX" polyurethane foam. Wrapped in an outer layer in MICROFIBER EKO that gives it a feeling of softness and quality similar to natural duvet or down.

Backrests

Removable covers in MICROFIBER EKO that gives it an enveloping and light softness similar to duvet or natural down. Includes additional cylindrical fastening supports at the rear of the backrests.

Cushions

Includes 2 75x30 cm fanny packs and 2 50x50 cm cushions in the sofas. All of them have removable covers in MICROFIBER EKO. Soft, light and pleasant to the touch.

Finishings

By default, wenge-coloured wooden legs 5 cm high.