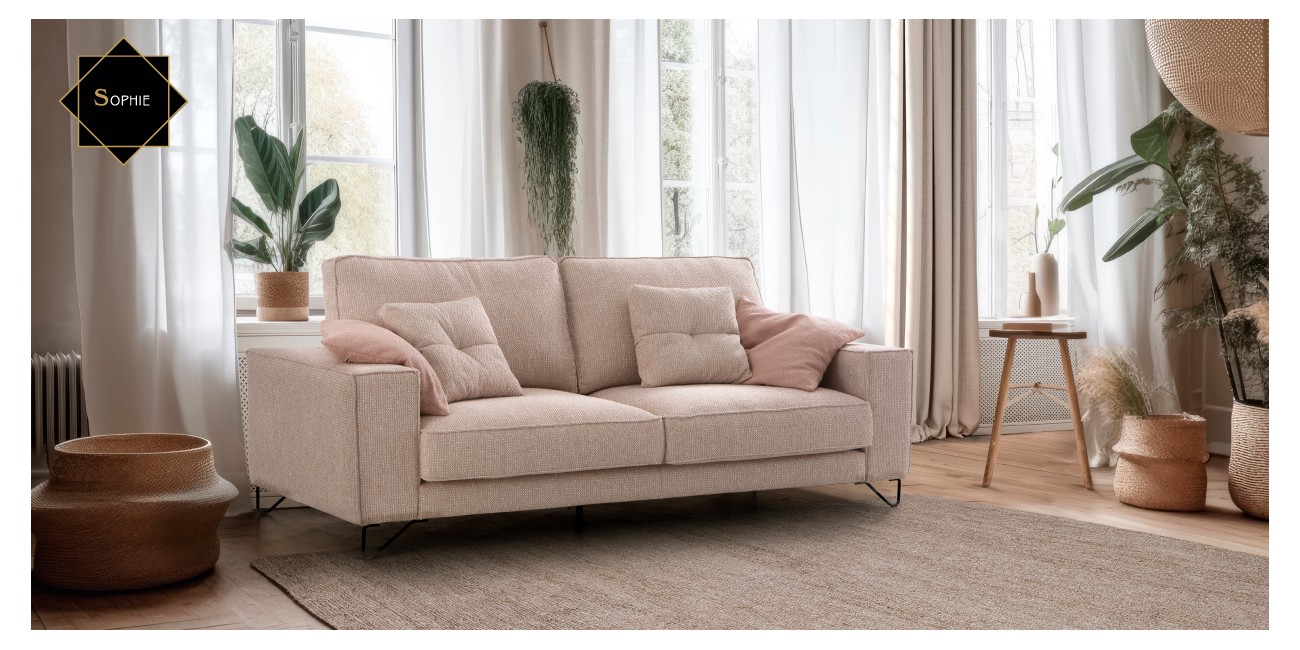  
If you are looking for a sofa that elevates the style and sophistication of your home, the Aurum line is the perfect choice. We are here to help you create the home of your dreams.
SOPHIE is characterized by its compact design and rectangular shapes. This piece brings a sense of beauty, harmony and modernity to the space where it is located, giving the space a unique component, thus creating the ideal rest area.
This sofa has soft ergonomic backrests in MICROFIBER EKO. Its HR42 "HIPERFLEX" polyurethane foam seats covered in MICROFIBER EKO provide extraordinary comfort, softness and thermal capacity. The sum of its components is the key to achieving a comfortable, healthy posture and a balanced pressure distribution.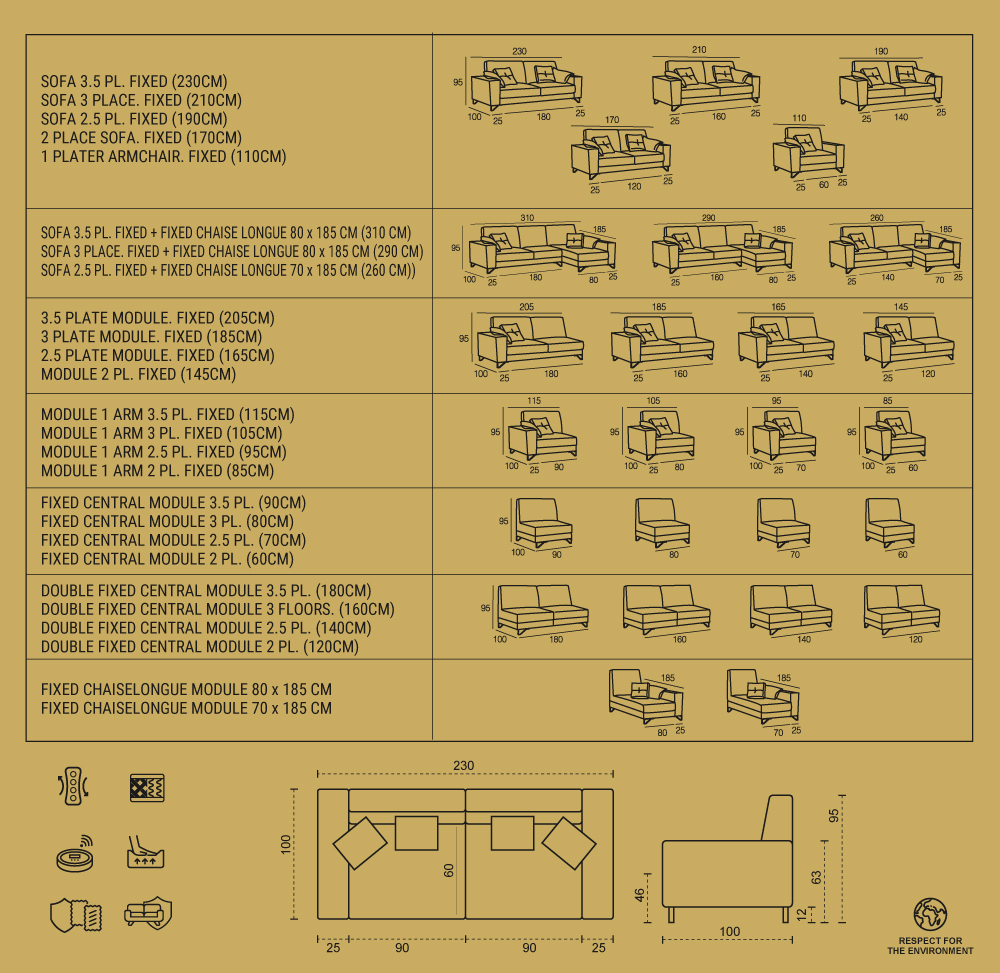 Data sheet
Structure

Solid pine wood, particle board and DM. Seat base with wave springs and crossed straps for greater comfort.

Seaters

Removable covers in HR 42 "HIPERFLEX" polyurethane foam. Wrapped in an outer layer in MICROFIBER EKO that gives it a feeling of softness and quality similar to natural duvet or down.

Backrests

Removable covers in MICROFIBER EKO that gives it an enveloping and light softness similar to duvet or natural down. Includes additional cylindrical fastening supports at the rear of the backrests.

Cushions

It includes in sofas and compositions with chaise longue 2 cushions of 50x50 cm and another 2 with pull of 40x40 cm.. All in MICROFIBER EKO. Soft, light and pleasant to the touch.

Finishings

Sewn with French tab. By default, metal legs 12 cm high in matt black. Default arm of 25 cm. Optional 12 cm.