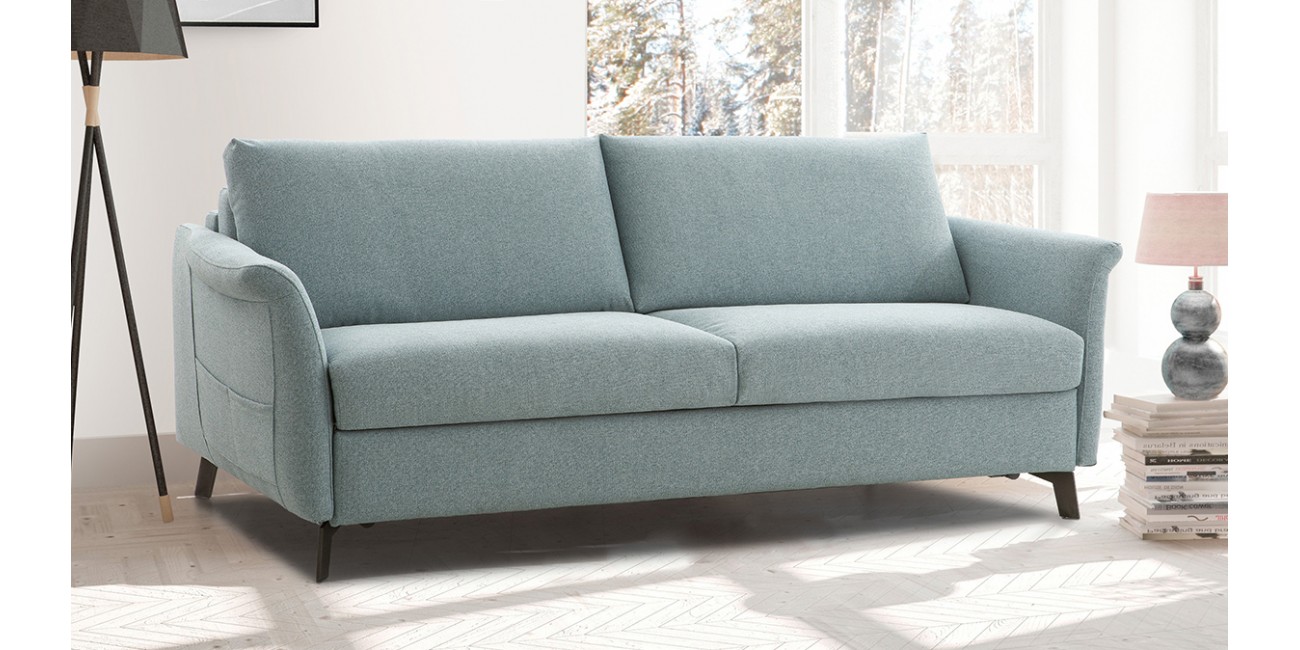  
Fendy is a comfortable and functional model, it stands out for its innovative design, making it difficult to see that there is a bed inside. This sofa bed with Italian opening and exquisite aesthetics is new and we have designed it for the most sophisticated and demanding rooms.
It is the perfect balance between comfort, versatility and high design. Fusion of Nordic and classic style, it does not forget its main functions: to offer the best rest and to be convertible in just a few seconds. Its high legs, in addition to providing elegance, facilitate cleaning.
Its 12 cm thick mattress has the optimum density and dimensions for rest, being available in 2 sizes: 140 and 160 wide x 200 cm long. Optionally, it can be chosen with heads on the backrests, a detail that provides extra comfort.
"Sofa bed with a comfortable opening. Ideal for resting, watching TV or chatting with friends"
Data sheet
Structure

Seaters

Backrests

Cushions

Mechanisms

Finishings