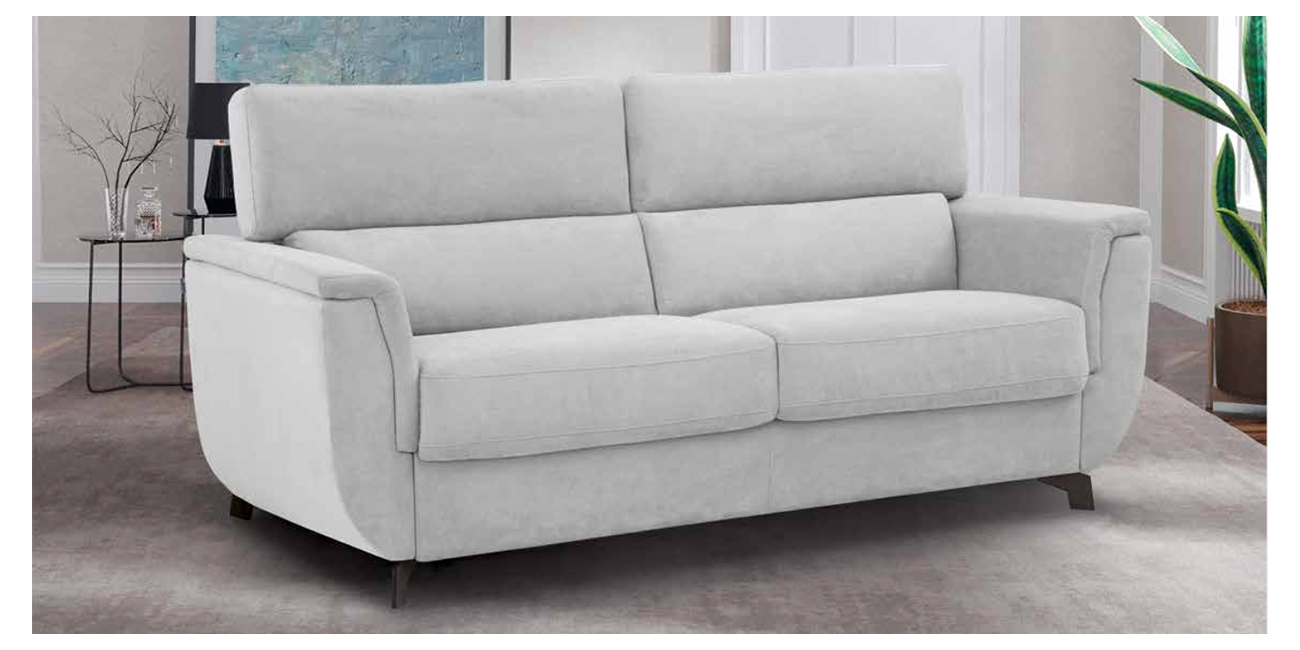  
The Marlen sofa bed is a simple as well as practical sofa bed with the front, arms and back joined in a single piece. The seats and backs are removable. The backrests and armrests in polyurethane foam provide great comfort when sitting. It is not necessary to remove seats and backs to open the bed. In addition, it has chrome folding heads and different arm options to perfectly adapt to your taste and style.
Mattress 140 or 160 centimeters wide by 200 centimeters long. Mattress with a thickness of 15 centimeters, closed and padded on both sides with 35Kg rubber. Anthracite-colored metal legs with a height of 7 centimeters.
"Sofa bed with a comfortable opening. Ideal for resting, watching TV or chatting with friends"
Data sheet
Structure

Seaters

Backrests

Cushions

Mechanisms

Finishings