Polo Carro
Sliding Seats witn Wheels and Fixed Sofas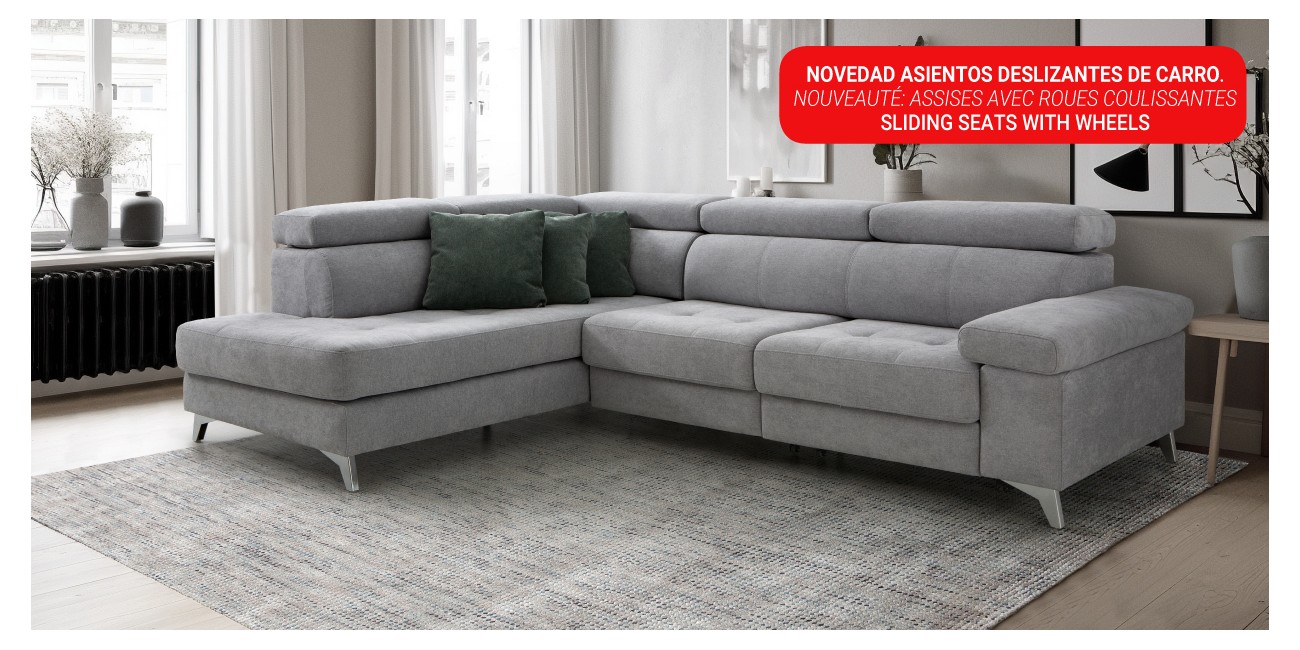  
WE RENEW THE POLO SOFA WITH SLIDING SEATS WITH WHEELS AND HIGH LEG
The Polo sofa is a cosmopolitan pull our sofa, super practical and designer with pull out sliding seats with Wheels. This model of sofas is a model with extensive modularity, absolutely ideal for personalising your sofa to the full and adapting it to the available space. It can be combined with fixed corner chaise longue or other fixed pull out modules.
The seats of the Polo sofa are soft, providing a comfortable and very relaxing sit down. This comfortable seat is mainly thanks to its backrests with soft rubber and foldable headrests with multiple positions, ideal for watching television or reading. The seats and folding headrests facilitate cleaning (the back cushions do not have removable covers).
The feet are chrome by default, although there is the option of wooden feet. Includes 3 decorative cushions, decorative stitching with tufting and double seam on the seats. Ideal for a cleaning robot due to its feet being 12 centimetres in height.
"Give a chic air to your lounge-loft with this elegant and light pull out sofa. Straight lines and design join together with a soft and sweet seat."
Data sheet
Structure

Solid pine wood, particle board and MDF

Seaters

Polyurethane foam of 30 Kg with removable covers. Soft.

Backrests

Headrests made of polyurethane foam of 25 Kg with removable covers. Super soft. Seats DO NOT have removable covers.