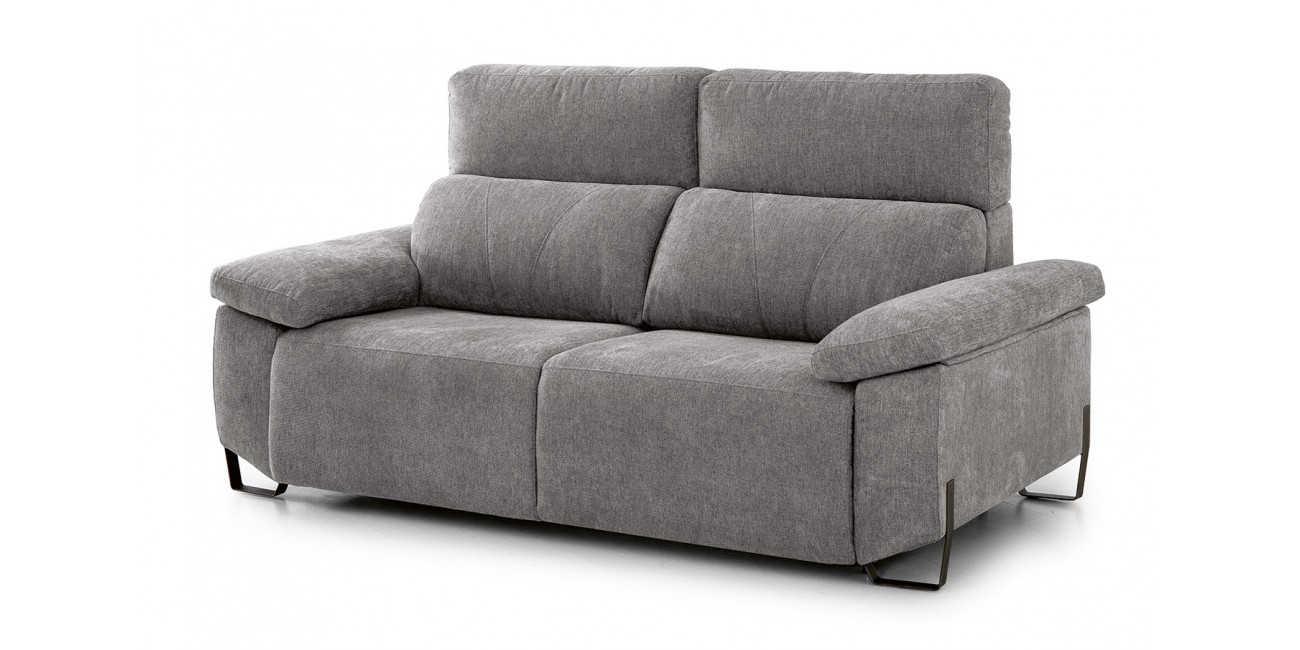  
Triana, a fabulous sofa bed with an Italian opening, exquisite aesthetics and great functionality. It is convertible in just a few seconds. Its 12 cm thick mattress has the optimum density and dimensions to offer the best rest.
It is manufactured with metal legs in anthracite color and practical trunk arms.
The backrests and armrests are made of siliconized hollow fiber, providing great comfort when sitting. It is not necessary to remove the backrests to open the bed, since they stay in the back.
It has three mattress sizes: 120, 140 and 160 centimeters by 200 centimeters wide. Closed mattress 15 centimeters thick and padded on both sides with 25Kg rubber. Optional mattress of 35Kg or 35Kg + 3 centimeters of viscoelastic.
The arms can be 12, 18 or 22 centimeters (by default).
Data sheet
Structure

Solid pine wood, particle board and MDF

Seaters

Polyurethane foam of 30 Kg with removable covers. Soft.

Backrests

Polyurethane foam of 25 Kg with removable covers. Super soft.

Cushions

The fixed sofas and sofa beds do not include decorative cushions. The compositions with chaise longue have 2 cushions.

Mechanisms

ORIGINAL Italian system with metal mesh and webbing on the seat. It is not necessary to remove the seats and backrests to open up the bed. Sofa bed with a guide system on the arms and rear.

Finishings

Edged stitching and finish with trim on arm and cushions. (The trim is not done on leather). Chrome feet of 13 cm in height on sofa beds and fixed sofas, and of 21 cm in height for easy chair. Ideal height for cleaning robot.

Combination

BED MODULES CAN BE COMBINED WITH FIXED MODULES.

Mattresses

CLOSED MATTRESSES PADDED BY BOTH SIDES WITH PLATABANDA AND DOUBLE LIVE.